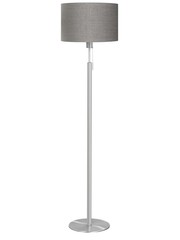 Floor lamp New Orleans stainless steel
Sleek floor lamp with a round base plate and round stainless steel tube, including gray round shade. Very suitable for an LED lamp. Shade height 25 cm. Includes pull switch.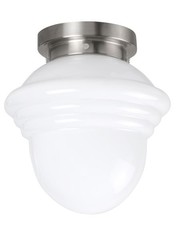 Ceiling lamp York 1857
Stainless steel ceiling lamp York 1857 with glossy white glass, which gives the lamp a modern look.