Moskow hanging lamp
Very beautiful antique / nickel chandelier with cones, which gives the lamp an extra accent. The lamp is hanging on a chain.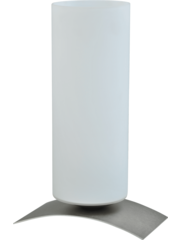 Table lamp Oblica Round
The Olbica is a sleek table lamp with white round milk glass on a stainless steel base. Height 28 or 38 cm.